Its been a while since I
last blogged
about WebRTC. Things have been progressing as rather fast pace in this area.
WebRTC capabilities have quietly sneaked in our
browsers
. There is a debate about who would move to WebRTC before, Apple or Microssoft; Tsahi Levent-Levi makes his predictions
here
.
As per
Light Reading
, Japanese operator NTT has opened a WebRTC based chatroom recently.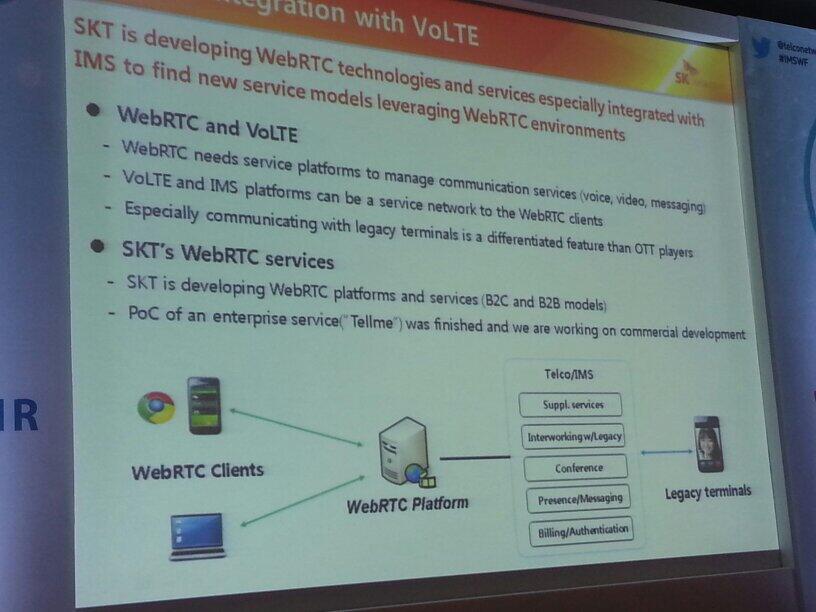 The Korean operator SK Telecom as been
showing off
its WebRTC interworking with IMS platform.
The problem with WebRTC can be as
seen in the slide above
. Classic problem of what was promised and whats the reality.
There are 2 interesting presentations that I am embedding below that I found useful:
Additional Reading: